Lots of entertaining spots to enjoy all day!
These days, racecourses are garnering more and more attention among couples and families from overseas. Among all the racecourses, Tokyo Racecourse is the one with easy access from central Tokyo. On top of watching horse races, visitors can spend their day here by interacting and playing with horses, experiencing nature and enjoying a range of delicious food. There is more than enough to have a fun-filled day!
The Tokyo Racecourse has created a stir even among international visitors!

Among the many sightseeing spots in Tokyo that attract foreign tourists, the Tokyo Racecourse is considered quite popular. Visitors get a chance to interact with horses and nature and try some absolutely delicious Japanese food. It is also reassuring to know that there is support for international visitors. An increasing number of couples and families from overseas find this place worthy of spending a day.
Interaction with horse.
One of the great experiences you can have at the Tokyo Racecourse is a chance to interact with horses. Get close to them, look into their large, gentle eyes, and feel their warmth!
Ride in a carriage like nobility
A horse carriage is available at Keyaki-namiki (a Zelkova-lined street). The relaxing carriage ride makes you feel like you are a member of the nobility in medieval times.
Want to be a jockey?
Experience horseback riding
Although not a thoroughbred, you can enjoy horseback riding for free on an adorable pony. Once you mount the pony, you will realize how high up you are and the pony's movements are enough to give you an idea of what a real jockey experiences.
A great lineup of popular restaurants in Tokyo
You can enjoy various kinds of Tokyo gourmet including delicacies served at luxury hotel restaurants. Many restaurants offer takeout as well. So we highly recommend enjoying a meal under the sun on a beautiful day.
For women only!

Get a complimentary drink at the free relax space UMAJO SPOT, UMAJO SPOT PLUS!
There are also many other things to enjoy like original sweets. Don't miss this spot!
MUSEUM

JAPANESE GARDEN

GIFT SHOP
Many attractions for children!
The Tokyo Racecourse has many attractions for children including the adventure playground and an inflatable balloon dome. All of these amusement facilities are free of charge. Children can play here from morning to evening, and there is no doubt that they will be extremely satisfied by the end of the day!
Introducing some of the many attractions at the Tokyo Racecourse
Balloon TURFY

Children from age three to ten are welcome to have fun on an inflatable balloon dome shaped like the JRA mascot, Turfy. Bounce around as you like!

JRA-DOME, an athletic playground

The adventure playground is full of equipment for active children. There is a jungle gym, slides, and more!

Miniature Shinkansen

A miniature Shinkansen does the rounds of the square. It looks very real and is extremely popular so much so that there will be long lines on the days of the big races.

Derby, a pirate ship

There is a pirate ship in Hiyoshigaoka Park. Children can have their adventurous spirit stirred up by climbing up the net and going down on the slider.

Attraction Horse Show

Ponies and other large horses present excellent performances including beautiful dances. It is a show enjoyed by visitors of all ages.

Children's Room

This room is equipped with a nursery room so that mothers with young children can easily change diapers and feed the baby. With this facility, parents with babies can enjoy horse racing without any worries!
Enjoy at the Tokyo Racecourse with children!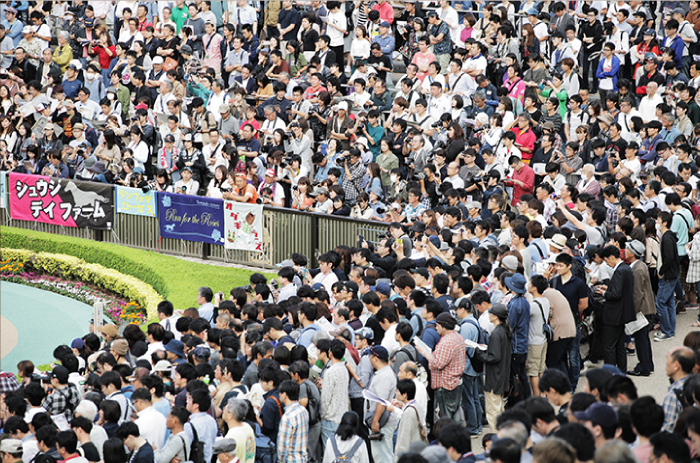 G1 Race are the spotlights!
Among many races held at the Tokyo Racecourse, G1 races get the most attention from fans because only the highest-level horses can run in this race. Many famous horses are likely to be there, making it easier for beginners to make a bet.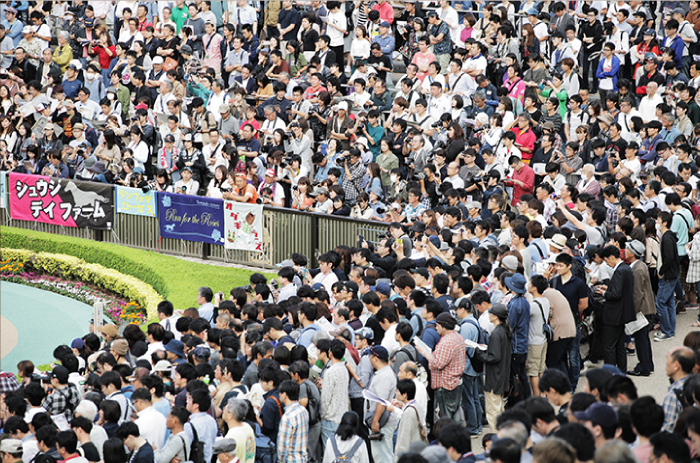 One of the world-famous races, Japan Cup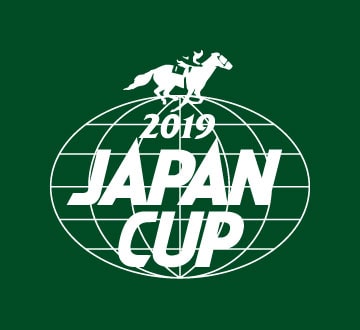 Japan Cup is a special G1 race, which features the best horses and jockeys invited from all over the world. Internationally acclaimed, this race is ranked seventh in the 100 best G1 races in the world. In addition, it is the best G1 race in Japan and it is a great honor to hold this world-class race at the Tokyo Racecourse.
It is not necessary to have expert knowledge or understand difficult analysis to enjoy the races. Observe the horses at the racecourse, and you may have a good hunch! It will be a great experience to go to Japan's best race that is drawing worldwide attention, find your favorite horse and give it a shot!
Betting on horse races in Japan is surprisingly cheap
Since you can start betting with only 100 yen it is easy even for beginners!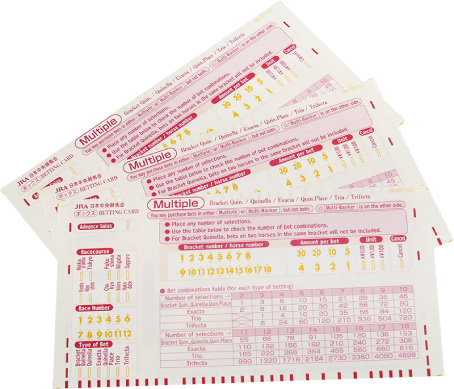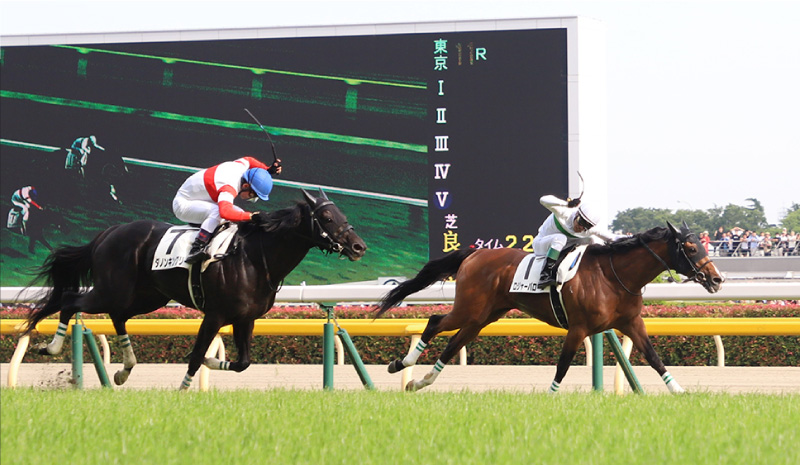 The leading player of the races are, of course, horses that run through the track with all their might. Watching their powerful figure swooshing past surely brings great excitement to spectators. In addition, if you make a bet and win, you will make many times more than what you paid on your bet! The horse races are full of passionate visitors with dreams.
Excellent support for
international visitors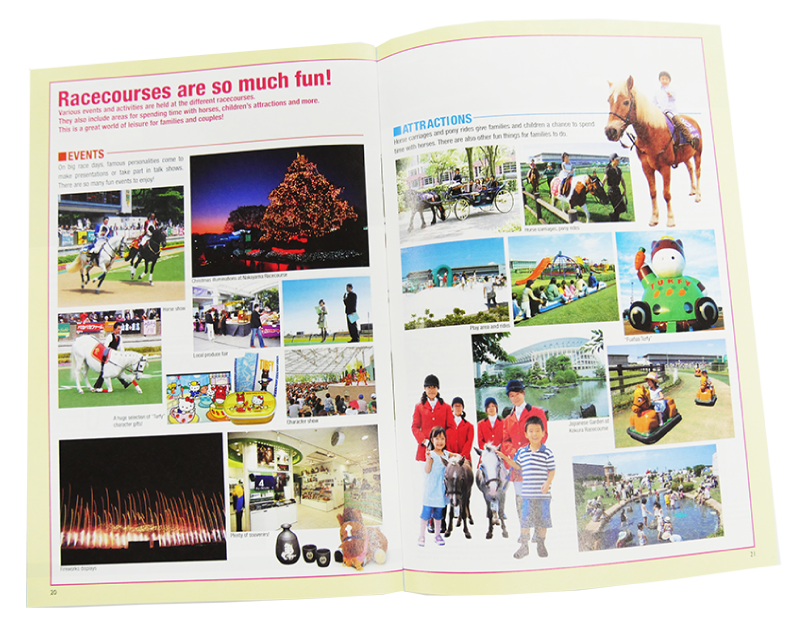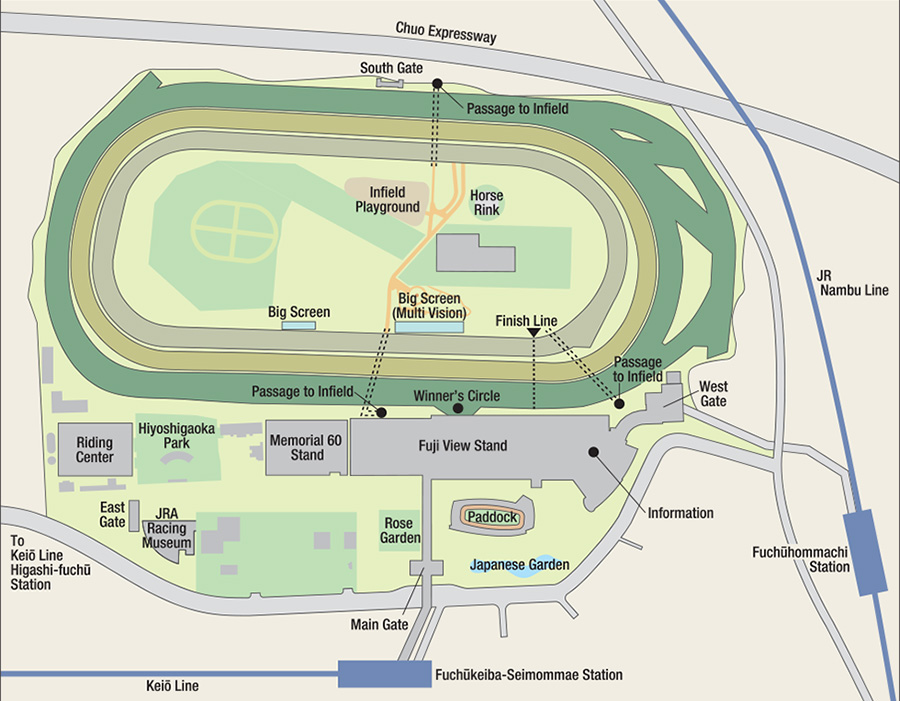 In order to make sure international visitors can also have fun, there are some tools that are set up to offer information in foreign languages such as facility information and how to make a bet. It helps tourists from overseas to enjoy interacting with horses and making bets even when they don't understand Japanese.