Racecourses(Local Governments)
OHI RACECOURSE
---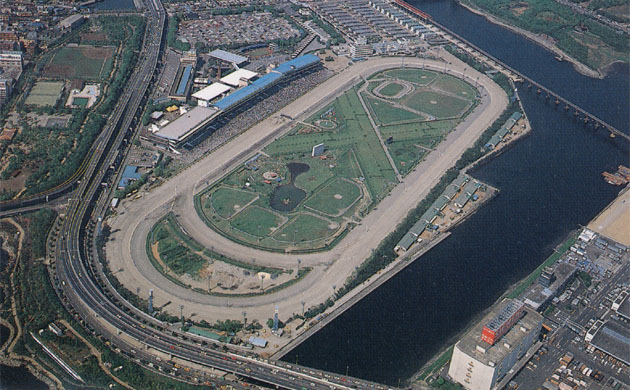 This racecourse is known for its "Twinkle Races," which began in 1986, and by its nickname TCK (TOKYO CITY KEIBA). It is the most popular of the regional public racecourses. At the end of December 2003, it opened the futuristic shaped "L-WING" stand and upgraded its facilities.
---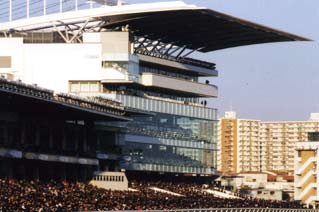 Access:
- On foot:
2 minutes from Monorail Ohi Keibajomae Station.
12 minutes from Keihin Electric Express Railway Tachiaigawa Station.
- Bus:
On days when races are held, free shuttle buses run between the Ohi Racecourse and JR Omori Station, JR Ohi-machi Station and JR Kinshicho Station (during the night racemeeting only). A free shuttle bus only for the return route from the racecourse runs to JR Meguro Station via JR Shinagawa Station.
Address:
2-1-2 Katsushima, Shinagawa-ku, Tokyo 140-0012 Japan
---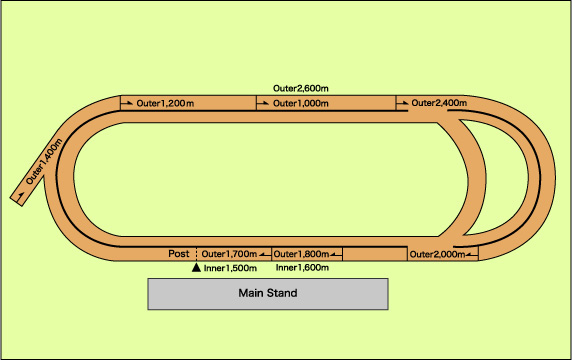 Dirt Course:
Right-handed
Circumference:
1,600 m (outer),
1,400 m (inner)
Length of straight:
386 m (outer),
286 m (inner)
Width:
25 m
Local Government (Racing Organizer):
Tokyo Metropolitan Racing Association
Admission fee:
100 Yen
URL:
http://www.tokyocitykeiba.com/ (Japanese)
http://www.tokyocitykeiba.com/info/languages/english/ (English)
-----------------------------------------------
---