2015 News
February 6, 2015
---
Demuro, Lemaire pass JRA jockey exam, receive full-term licenses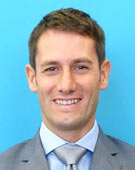 Mirco Demuro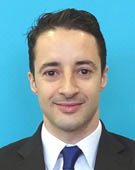 Christophe Lemaire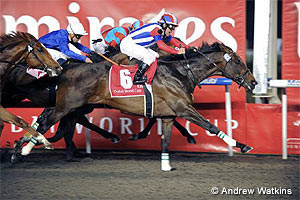 2011 Dubai World Cup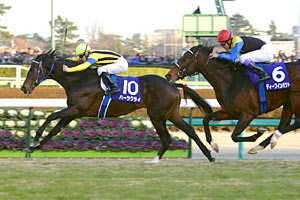 2005 Arima Kinen (The Grand Prix)
A landmark in Japan racing was reached Thursday, Feb. 5, when Italian Mirco Demuro and Frenchman Christophe Lemaire were granted full-term jockey licenses by the Japan Racing Association. The two world-class riders, in passing the second and final stage of the JRA jockey test, earned the right to ride Japan-based horses year-round, the same as Japanese riders licensed by the JRA.
The two world-class riders received their licenses along with four new Japanese jockeys granted their licenses as part of the 31st graduating class of the JRA Horseracing School.
The granting of licenses to Demuro and Lemaire, though not an outright first as there was one previous instance of a non-Japanese being granted a long-term license by the JRA in 1955, is seen as a historical move on behalf of the JRA and a turning point in racing in the country. Until 1994, JRA races, and their heady prize money, had been effectually closed to foreign jockeys. Except for riders in Japan for one of the international races, when they were generally permitted to ride Japan-based horses over a span of two days, jockeys licensed elsewhere could not ride in Japanese races. In 1994, the doors began to open.
The easing of restrictions extended eligibility to top riders of their respective countries based generally on wins or earnings and involved a tedious application process and sponsorship by a Japanese trainer and racehorse owner. If granted a license, non-Japanese riders were still restricted to being able to ride in Japan for a maximum of three months of the year with licenses issued for no shorter than a month. A maximum of five riders with short-term licenses were permitted at any one time.
Demuro and Lemaire, both of whom are highly successful internationally, have also enjoyed great success in Japan. They are already familiar faces to Japan's racing fans after numerous riding stints here under the short-term license system. Both have ridden winners in top races, including the Tokyo Yushun (Japanese Derby) and classic races long a stronghold of not only Japanese jockeys but native-bred horses as well.
From the end of 2013, with an eye to licensing from the start of the 2014 season in March, the JRA gave the OK for non-Japanese jockeys to receive year licenses provided they were able to pass the two-part JRA jockey test.
The first part of the test is written and may be taken in English. The health check, strength check and riding test normally required for fledgling riders are waived. The second part of the test is oral. A health exam and background review are required. Full marks for both the written test and the oral test are 100 points each. A passing grade is generally considered to be 60 points and above.
Mirco Demuro was the first to apply but failed the first part of the test for last year. In October 2014, both Lemaire and Demuro passed the first part of the test and, at the end of January, succeeded in passing the second part and landing licenses. They received word of their success by both telephone and the Internet.
The 36-year-old Demuro said, "I learned I had passed the test just after returning from riding work in Hong Kong. I was so excited and so very, very happy that I was almost in tears. I have ridden in Japan for 15 years and love it so much I have come to consider it my second home. It has always been my dream to someday become a jockey in Japan.
"It was my second time to take the exam and though I am knowledgeable about racing, it was tough studying Japanese and preparing for the test while I was riding in Hong Kong. I am so grateful for all the support I have received from so many people and for all the encouragement I have received from Japan's racing fans.
"I am very happy to become a member of Japan's racing and, from next month, for Japan racing and my own success, will ride to the best of my ability."
An Italian citizen, Demuro was born on Jan. 11, 1979. He received his jockey license in 1994 and went quickly to the top, holding the leading jockey title for four years straight from 1997. Demuro first came to Japan in 1999 and, in 2003, aboard Neo Universe, became the first non-Japanese jockey to win the Japanese Derby. In 2011, just weeks after the Great East Japan Earthquake, Demuro piloted Victoire Pisa to victory in the Dubai World Cup, a first for Japan. Currently, Demuro has notched 354 wins from 2,378 mounts. He has won 31 major JRA races, including 10 at the G1 level. Among them, in addition to the Derby and the World Cup, are three wins in the Satsuki Sho (Japanese 2000 Guineas), a win of the Arima Kinen (The Grand Prix), the Japan Cup, and the Tenno Sho (Autumn).  His brother, Cristian, also rides in Japan on a short-term license.
On hearing he had passed the JRA exam, Lemaire, 35, commented, "I was at home today when I heard that I had passed and I was very happy. I think Japanese racing is the best in the world and today marks a new beginning for me as a jockey. I hope to be able to make the most of my 13 years of riding experience in Japan."
Lemaire, who was injured in a fall on Nov. 24 at Kyoto Racecourse, said, "I am healing well and believe that I will be able to ride from March 1. I would like to thank the Japanese fans for their support and I hope to be able to notch many a win from here on out. And, I hope to win some big races riding Japanese horses. I will give it my best."
Lemaire was born on May 20, 1979. He debuted as jockey in 1999 and first came to Japan on a short-term license in 2002. In 2005, he not only bagged his first G1 in Japan, but in piloting Heart's Cry to a win of the Arima Kinen, handed Triple Crown champion Deep Impact the first defeat of his career. Lemaire has won 18 JRA graded stakes races, including five G1 events. In addition to his win of the Arima Kinen, he has aced the Queen Elizabeth II Commemorative Cup (current Queen Elizabeth II Cup) and the Japan Cup Dirt (current Champions Cup), the latter twice aboard Japanese horses. He also rode Vodka to victory in the 2009 Japan Cup.
Demuro and Lemaire will be permitted to ride from March 1. Except for when permission is given to ride elsewhere, the two have an obligation to ride in Japan.