2020 News
March 2, 2020
---
2020 Saudi Cup Day - Results of Japan-trained runners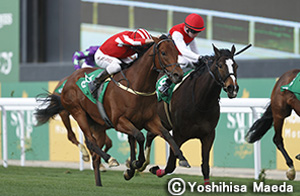 Deirdre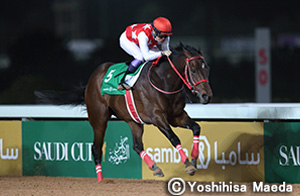 Full Flat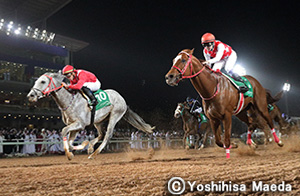 Matera Sky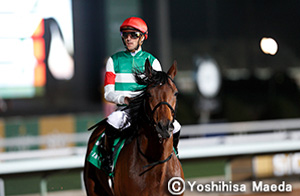 Gold Dream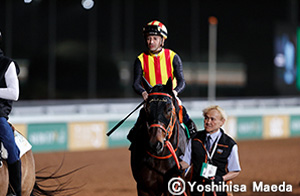 Chrysoberyl
The results of five Japan-trained runners for the 2020 Saudi Cup day races, held at King Abdul Aziz racecourse in Saudi Arabia on February 29, are listed below.
Deirdre finished 2nd in the Mohamed Yousuf Naghi Motors Cup.
Full Flat wins in the Samba Saudi Derby Cup (Mile).
Matera Sky finished 2nd in the Saudia Cup (Sprint).
Gold Dream finished 6th in the Saudi Cup.
Chrysoberyl finished 7th in the Saudi Cup.
Official Results

* Please visit the following website for more information.
Equestrian Club of Riyadh