Company Profile
Name
Hidaka horse Breeders' Association (HBA)
Location
2-1-1 Tsukiji, Urakawa-cho, Urakawa-gun, Hokkaido 057-0024, Japan
Tel
+81-146-22-2258
Fax
+81-146-22-3452
E-mail
http://www.hba.or.jp/english/contact.html
Office hours
8:45~17:00, Monday-Friday
8:45~12:30, Saturday
Established
February, 1961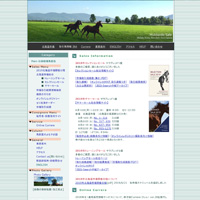 Objective/activities
Hidaka horse Breeders' Association is a group of breeders located in Hidaka (Hokkaido Pref.), Japan's largest horse breeding area. The Hidaka area alone covers almost 80% of the entire country's breeding number. In 2011, there were about 7,000 thoroughbred horses bred in Japan, the Hidaka area producing about 5,600.
The association has about 1,000 members, and The Japan Bloodhorse Breeders' Association (JBBA) works as the nationwide organization for breeders. HBA is a branch office of JBBA, working closely with them to improve the status of breeders.
Working as a branch office of JBBA, HBA also creates business as a separate entity, the most important of them being the operation of the Hokkaido Sales. Collaborating with two other breeders' associations, the Hokkaido Sales is comprised of 4 sales per year, over 12 days. In terms of the number of lots and its scale, it is the largest sale in Japan.
Aside from sales, HBA operates the veterinary business and stallion business. For the veterinary business, HBA holds 4 clinics within the Hidaka area, examining horses in breeding, rearing, and racing, as well as caring for epizootic prevention and vaccination, and has been taking the leadership role in veterinary science in the breeding areas.