Note: JRA's Equestrian Park will be closed from December 31, 2016 until the autumn of 2022 for the facilities improvement. In the summer of 2020, the equestrian events in the Tokyo 2020 Olympic and Paralympic Games will be held at the park.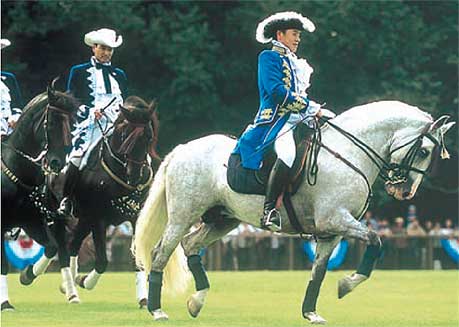 Andalusian Horse Show at Equestrian Park
JRA's Equestrian Park in Setagaya Tokyo, was constructed in 1940 to promote equestrian games and events and for the training of prospective jockeys. Twenty-four years later, during the 18th Olympic Games in 1964, the Equestrian Park was privileged to host some of the equestrian events. At one time, the park was used for the training and education of prospective JRA jockeys, and today it is the center of equestrian events in Japan. The park's equestrian facilities include an indoor riding hall to host major equestrian events throughout the year. The park also hosted a performance of the Spanish Riding School of Vienna in November 1991, and Le Cadre Noir de Saumur (the French National Equestrian School) in November 1998. Known familiarly as 'Horse Park' in the urban area, the park is also open to the public all year round and contributes to the local community. The park occupies an area of 180,000 square meters, including stables, an equestrian competition field, and office buildings.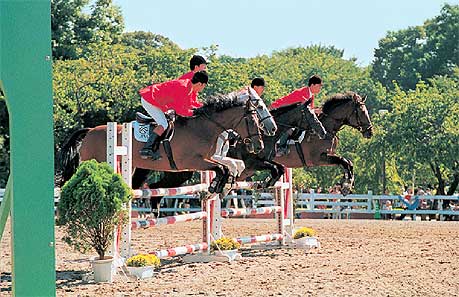 Horse Competition at Equestrian Park